Organic certified products
Our laboratory is authorized to work and process organic products
Organic certification
Creating a line of Organic certified products for you!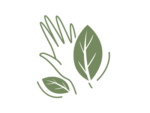 Al Naturale is able to create the right  sinergy between high quality raw materials and organic Beehive products , creating exclusive and attractive formulations to be used  both in our production and in private label.
We produce your exclusive products range with your own logo and the packaging you wish to have.
We completely follow the development of a new product from the birth of a new idea to the final purpose of the realization of the product itself.
We can offer more!
You can buy the product made according to our own formulation and use your own label
Buy our organic product with "Al Naturale" logo.
Do you want to collaborate with us?
Do you want to learn more about the world of organic and what we can do for you?