Food supplements
Propolis, syrups, flavored honeys/phyto-honey, energy boosters
Propolis based supplements
Tincture, tincture alcohol free, throat spray, throat spray alcohol free
Syrups
Sciroppo dell'ape regina, dell'apicoltore, dell'alveare,
aloemiel, apimmunol c
Flavored Honeys/Phyto-honey
Balsamiel, Enermiel, Propolmiel
Energy
Boosters
BeePlus, MemorVis
Food supplements
Propolis
A complete line with 100 % Italian propolis ranging from pure propolis drops to throat sprays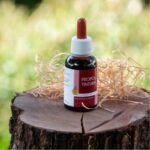 Propolis tincture 85° 30ml
Alcohol extraction of propolis gives a high concentrated product that is useful for throat aches.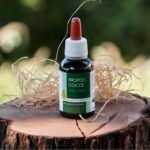 Propolis drops alcohol free orange flawour for children
30ml
This alcohol free version of propolis is ideal for children. It's sweetness and coneflower extract and orange flavour can be used to alleviate inflammations.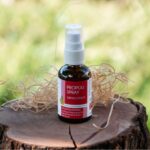 Propolis spray  hydroalcoholic
30ml
This exceptional throat spray is ideal to cleanse phlegm and throat infections. It's formula is enriched with coneflower, thyme and mallow.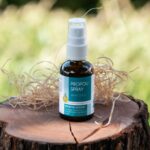 Propolis spray alcohol free
30ml
The best propolis based throat spray enriched with thyme, coneflower and mint extract. It is ideal for children and all those who cannot stand the strong taste of alcohol.

Food supplements
Syrups
A product line for the well-being of the oral cavity and for the proper functioning of immune system.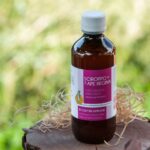 Queen bee syrup  alcohol free strawberry flawour
200 ml
With its strawberry flavour, this syrup is the most loved by children. Honey, propolis, coneflower, dog rose and Barbados cherry makes it nourishing and tasty at the same time.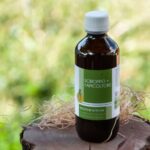 Beekeeper's syrup
200 ml
This syrup is the most sought out in winter. Propolis, eucalyptus, and pine extracts give it a unique balsamic flavour that aids sore or itchy throats.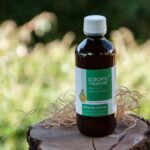 Syrup of the Beehive alcohol free for children
200 ml
Marsh-mallow, Barbados cherry extracts along with mint oil make this syrup a potent remedy against sore throat. Moreover, alcohol free propolis extract makes it suitable for children as well as adults.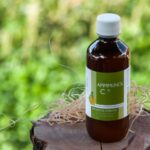 Apimmunol C
This formula contains turmeric, Aloe Vera, and Vitamin C. It is useful to keep our immune system healthy. A spoon a day is a good way to stay fit and in good health.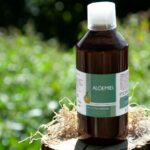 AloeMiel
500 ml
Aloe Vera juice, honey, propolis, dog rose make this a magic potion, ideal to detox and prevent cold and cough.

Food supplements
Phyto-honeys
Plant extracts along with super foods from the Hive make simple honey into something special: Phyto-honey! Thick and gooey a spoonful can brighten your day!
Balsamiel
Italian honey with coneflower, dog rose, mallow and mint along with essential oils make this balsamic honey unique.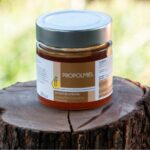 Propolmiel
Propolis, honey and lemon oil along with melissa make this a soothing honey to take when feeling stressed or under pressure.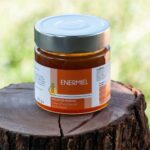 Enermiel
A boost of energy thanks to a super mix of honey, royal jelly and pollen. The sweetness with a hint of orange makes it children's favourite.

Food supplements
Energy boosters
A food supplements line that support the organism in case of stress and energy loss.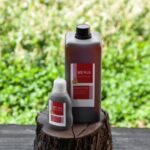 BeePlus 100 ml/ 1 l
Blueberry juice, guarana', Siberian ginseng, pollen, and royal jelly are only a few of the ingredients of this power boost drink. Ideally taken during sports or intense physical activity.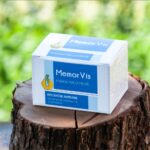 MemorVis
An exotic twist with papaya and mango to feed energy to the brain. Easy 10ml format for a daily boost to increase concentration.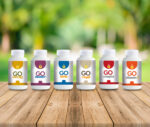 GO LINE –  CAPSULES FOOD SUPPLEMENT
In their practical packaging, they ready "at hand", our capsule food supplements  support us in many occasions in our daily life.
GoEnergy capsules with bee-pollen, royal jelly and Spirulina algae
GoMemor capsules with Spirulina algae, bee-pollen and Kola nuts
GoRoyal capsules with royal jelly, bee- pollen, Acerola and Rose hip
GoComplex capsules  with Spirulina algae,bee- pollen and   B Vitamins
GoVitaminC capsules with bee-pollen, Spirulina algae, C Vitamin and Zinc
Check out all our products!